The cable riser guard is a plastic cable protection device designed and used to protect cables line system vertical or horizontal installation on communication poles and indoor or outdoor walls. It is made of the high quality hardened polyvinyl chloride material with environmental protection and conforming to RoHS standard.
The usual length of each plastic cable guard is 2.25 Meter,designed to consider to save transportation and shipping space and reduce sea-shipping costs when loading into 20 'container by sea shipment. The cable guard board is designed with pre drilling, which is convenient to be fixed with screws or there is no hole on both sides of the cable guard board. It is drilled when installed by the users.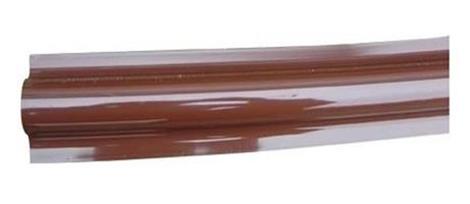 Cable riser guard could also be used to protect other public equipment on the wall to protect cable line from impact and damage of cable pole and exposed bricklaying site. Due to being madingof high quality PVC material, with extra impact protection and pre drilled screw holes for easy installation, light weight and transport.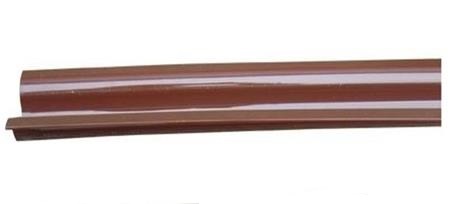 Being available in brown, black,grey and other colour. The size of Width 58 mm X Height 25 mm X Thickness 1.7 mm X Normal Length 2.25 Meter. The other other length and the style are available as customers' demand.