Riser guard supply with the function of protectiong cable line network,produced from UV proof and environmental PVC material fit for the need for large capacity buried copper, coaxial, fiber and hybrid cable syetems installation service.The high quality PVC construction also means that the riser guards are lightweight, easy-to-handle, and can be cut on the job site easily with a hacksaw or knife according to the actual installation sizes. The pre-drilled holes in two sides of riser guard are fixed with screw quickly and easily for installation.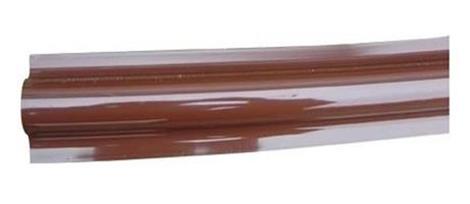 They are the ideal solution for providing neat, inexpensive protection against wind, snagging and vandalism for the buried cable or the cable running on the wall installations. Designed to give non-conductive, high impact protection for utility power and communication cables installed vertically or horizontally on poles or on wall. the impact strength and weather ability over a temperature range greater than metal materials. Being very easily field cut to desired and length smooth surface with good UV proof feature.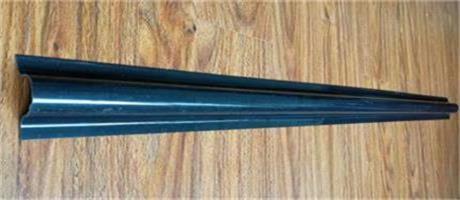 Cable riser guard provide all-around protection of copper cable fiber cable and coaxial cables connected to utilities,communication poles o communication exchanger box. It is a necessary and important component of cable network system that is particularly installed in the place where it is easy to cause accidental damage leading to both safety hazard and service interruption.
cable riser guard have protection helps and avoid damage causing by impacting, mowing equipment, and other accidental cutting and prevent the vehicle from rolling over and damaging the cable line. at the same time, with the development of science and technology and communication technology, especially the continuous development of 5G network, all kinds of communication optical fiber cables will enter into people's life more, resulting in all kinds of lines will cover indoor and outdoor living environment, and the reasonable and scientific use of the pressure trunking can not only prevent the loss of cables, but also make the cable system neat, so as to better living space.
They are made from the hardness PVC materials,which compy with RoHS certifcate and have environmental protection, UV proof and fire resistance features. This high class pvc material is lightweight, non-corrosive, impact and chemical resistant. They provide a long, free maintenanceservice usage life and are resistant to color fading, cracking, and distortion caused by prolonged exposure to the elements, even in hot or cold weather.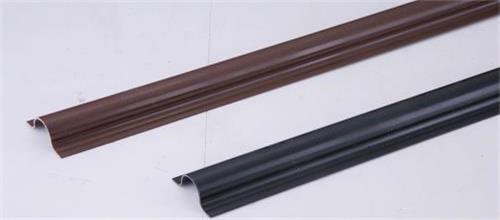 Being available in brown, black,grey and other colour. The size of Width 58 mm X Height 25 mm X Thickness 1.7 mm X Normal Length 2.25 Meter. The other other length and the style are available as customers' demand.