Cable capping is made with is light weight and easy to transport Cable Guard is supplied with screw fixing pre-drilled holes for the easier installation, it could also be used to protect other utility equipment on walls.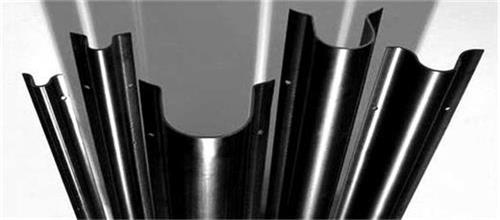 Plastic wire guard is a plastic cable protection capping used to protect cable line on line poles, fences or the walls indoor and outdoor. Cable Guard has angled flange or end cap to connected tightly together for a secure fixing and shock resistant,being easily installed.
They are made with the PVC hardened materials with different colour.The other cutting length and the style are available as customers' requests. They are used to make cable wire protection to prevent damage when being installed. simply fit onto the wall surface. Two sides will be driled the holes,to fix the screw by tools when usage.
Cable riser guard provide all-around protection of copper cable fiber cable and coaxial cables connected to utilities,communication poles o communication exchanger box. It is a necessary and important component of cable network system that is particularly installed in the place where it is easy to cause accidental damage leading to both safety hazard and service interruption.
Plastic cable capping is made from the hardness PVC materials,which compy with RoHS certifcate and have environmental protection, UV proof and fire resistance features. This high class pvc material is lightweight, non-corrosive, impact and chemical resistant. They provide a long, free maintenanceservice usage life and are resistant to color fading, cracking, and distortion caused by prolonged exposure to the elements, even in hot or cold weather.