Riser line guard is widely used in the cable installation industry and used to cover the cable line to protect the cable line from being squeezed by heavy objects, crushed by vehicles, or accidentally damaged during the decoration of infrastructure buildings, so as to avoid communication interruption or personnel charging and other accidents happened. The cables of different models and outer diameters shall be provided with suitable cable pressing grooves. At the same time, holes can be drilled in advance on both sides of the groove or by the installation personnel according to the actual situation during the actual construction and installation.
The sections with one belled end for quick installation and protection of overlapping joined ends. They could be placed directly over cables, eliminating cable pull through. Pre-drilled holes are evenly spaced on flared sides for secure mounting to communication poles.
The design of U shape of the riser guard hugs the utility pole and provides a larger usable interior space than round riser systems, often allowing a smaller diameter riser guard to be utilized than a competitive round riser diameter. The outer surfaces feature molded in ribs that allow installer to maintain a tight grip while handling the riser guard.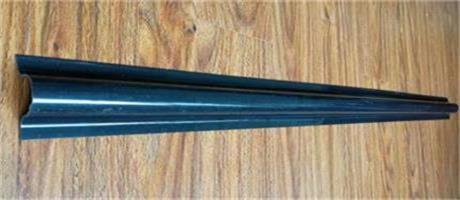 It is in black and produced with the PVC hardened environmental materials conforming to RoHS certificate. The size of Width 58 mm X Height 25 mm X Thickness 1.7 mm X Normal Length 2.25 Meter Or other Length as the inquiry.The other color,other length and special sizes-styles are available as customers' request. Simply fit onto the wall surface. Two sides will be drilled the holes,to fix the screw by tools when usage.